Cottonwood Cove Marina
Nestled along the Missouri River at mile marker 651 is the newest and most modern marina in the Midwest. This all new 12-acre marina has it all. Newly covered docks, by Tiger Docks, are the best built and strongest in the industry. Walkways are 8′ wide with 4′ fingers. Power, WiFi and city water are available to each slip. Your Cottonwood Cove Membership allows you to transfer, sublease, or sell your slip access, in the event a change in your life occurs.
A new lodge with food, drink and live entertainment all summer long. If boating is a part of your stay with us, a 40′ wide, soft slope boat ramp leads to a 12-acre marina.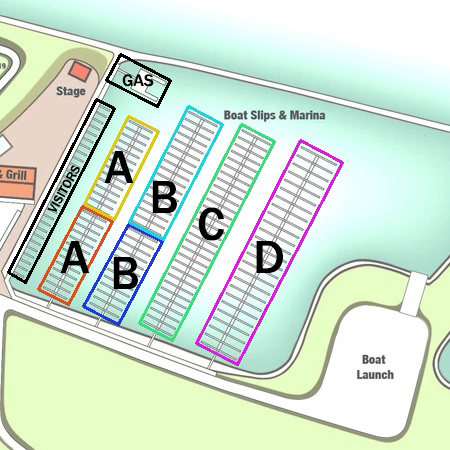 Marina Amenities
30/50 Amp Shore Power – Every slip has 30 and 50 Amp power
Wheelchair Accessible – All docks, slips, and ramps are wheelchair accessible
City Water – City water available to each slip
40′ Wide Soft Slope Boat Ramp
High-speed WiFi – Highspeed WiFi access points throughout ensure a strong internet signal
Transfer, Sell or Sub-Lease – You can sell, transfer, or sublease your slip
Looking for more information?
Please feel free to call Steve.
Steve: (402) 960-1515
To sign up for our boat slip waitlist- click the button below